Improve Your Home's Heating & Cooling Efficiency
If you have a central heating or cooling system in your home or business, you also have air ducts. Central HVAC systems use this hidden ductwork to move heated or cooled air throughout your home and, just like any other HVAC component, these air ducts can become dirty and clogged over time. When dirt and dust are trapped inside your air ducts, it doesn't just stay there—much of it is blown out through the vents when your heater or AC is turned on. This negatively affects your overall indoor air quality and can lead to a host of problems for you and your family.
If you'd like to improve the efficiency of your heating or cooling system, improve your indoor air quality, and experience fewer respiratory issues, consider air duct cleaning! At Air Conditioning Specialist, Inc., we provide fast, reliable duct cleaning services backed by more than half a century of industry experience.
Schedule your air duct cleaning service with us today. Call 844-256-6800!
How to Tell Your Ducts Need Cleaning
Because air ducts are typically hidden within the walls and ceilings of your home, it isn't always so simple to tell that they need cleaning. However, there are a few signs that you can look out for that may indicate it's time to schedule air duct cleaning.
Common signs that air ducts need to be cleaned include:
If you notice any of the above signs or any combination thereof, it's likely that your air ducts need cleaning. If left unaddressed, dirty ducts can lead to reduced HVAC efficiency, which translates to higher energy bills for you.
Why You Should Maintain Your Air Ducts
Keeping your air ducts in good condition helps you sleep better at night and saves you money on your energy bills. A dirty air duct can make your HVAC system work harder than it needs to, and that means a higher energy bill. Inspect your air ducts often to monitor for any structural cracks or leaks. If you notice a higher than average energy bill, despite no increase in your home HVAC system usage, you may have an issue with your air ducts or HVAC unit. If you notice structural damage, give our team a call to help ensure no damage to your air ducts goes unnoticed.
In addition to rising energy bills, dirty air ducts can also be dangerous for your respiratory health. If you begin to notice a frequent, reoccurring illness or uncomfortable symptoms, such as a sore throat, nausea, dry/burning eyes, or fatigue, it may be time to get your air ducts cleaned.
Contact Us Today for Air Duct Cleaning Services in Covington, Milledgeville, & the Surrounding Areas
If you think your air ducts need cleaning, or you'd simply like us to come out for an energy assessment and inspection, our team is ready to get the job done. We provide flat-rate pricing for your peace of mind, as well as fast responses, free service estimates, and a number of maintenance plans for both residential and commercial properties.
Contact us today to learn more about our duct cleaning services in Covington, Milledgeville, and the surrounding areas to request your free quote!
Comfort is the quality of life. At ACS, we've built a lasting reputation for providing the highest quality in HVAC services. Up-Front Pricing
Hate hidden fees? So do we! Our up front pricing means you get great deals on your HVAC service, without the hidden fees.

Specialized Services
At ACS, our technicians are certified in their craft. That means that your service is done right the first time.

Quick & Easy
Get quality service, fast! ACS is proud to offer emergency services for those times when you just can't wait.
At Air Conditioning Specialist, Inc., we are proud to utilize Rotorbrush technology in our duct cleaning services. Rotorbrush uses a unique, specialized tool that allows us to clean out your ducts and leave them dust, pollen, and mold-free so you can enjoy a new level of freshness in your home.
We start by removing the vent and register covers and cleaning them thoroughly to remove all the dirt, dust, and grime that has built up over time. Then we stick a special hose that has a rotating brush on the end into your ductwork. The rotating brush pulls the dust and debris off the walls of your ducts, and the vacuum hose sucks the dust away and removes it from your home. Once the ducts are clean, our technicians finish the job by misting the inside walls of your ducts with an EPA-registered anti-microbial coating that prevents mold growth and leaves behind a pleasant and fresh scent.
You can learn more about our duct cleaning services by reading our information pamphlet here!

"They built trust with me– excellent follow through."

"Very professional and honest."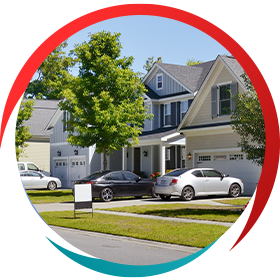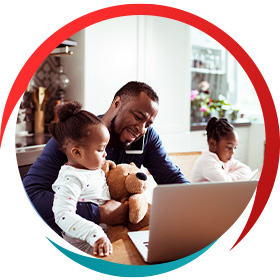 Air Conditioning Specialist
Mon – Fri 8:00am – 5:00pm
Sat – Emergency Service
Sun – Available

Call 844-256-6800 or fill out the form below to schedule an appointment.