Air Conditioning Replacement Services in Covington
Georgia summers are often filled with hot and humid days. Sometimes the only way to seek relief from the weather is to relax at home in a cool, AC-controlled room. If you need a new AC or would simply like to upgrade your existing system, our team of experts at Air Conditioning Specialists can help. Our Covington technicians are skilled at installing many different AC systems. We will work with you to decide what option works best for your home. Experienced in a wide variety of cooling system makes and models, we will go above and beyond to ensure that you choose to install the best air conditioning system for you and your family.
Signs You Need To Replace Your Air Conditioner
You may be faced with an air conditioning problem that can be taken care of with the appropriate AC repair services; however, this is not always the case. There are a few signs that you can look out for that can help determine whether or not it is best to replace your air conditioner entirely.
These signs include the following:
If you notice any of these problems with your air conditioner unit, contact us today! Our team of professionals can perform an AC inspection and let you know whether you need to replace or repair your air conditioner.
Benefits of AC Installation
The most obvious benefit to an AC system in your home is that it maintains a comfortable temperature for you and your family year-round. However, there are many other beneficial reasons to install an AC.
For example, running an AC not only reduces your in-home humidity, but also the amount of mold, mildew, pollen, and other airborne allergens that can lead to asthma. In addition to blocking allergens, an AC can help keep insects and parasites out of the home.
Another great benefit of an AC is the prevention of electronic overheating. We know when our bodies are getting too hot, but electronics (such as televisions or computers) are harder to monitor. If your house is warm and you are running electronics for an extended period of time, there is a greater chance of them overheating. An AC can keep these machines cool and ensure they aren't damaged by heat. After installation, we will always be there for any AC repair needs as well.
Comfort is the quality of life. At ACS, we've built a lasting reputation for providing the highest quality in HVAC services. Up-Front Pricing
Hate hidden fees? So do we! Our up front pricing means you get great deals on your HVAC service, without the hidden fees.

Specialized Services
At ACS, our technicians are certified in their craft. That means that your service is done right the first time.

Quick & Easy
Get quality service, fast! ACS is proud to offer emergency services for those times when you just can't wait.
Air Conditioning Specialist, Inc. Can Help
If finances are holding you back from scheduling an AC installation, we offer financing options and will work with your budget to find the best cooling system for you. Our Covington technicians place customer service as our top priority. We guarantee 100% customer satisfaction with every job we complete. And, what's more, our maintenance plans help ensure your HVAC systems continue to run at optimum levels.

"They built trust with me– excellent follow through."

"Very professional and honest."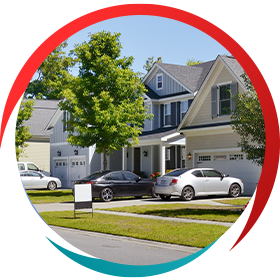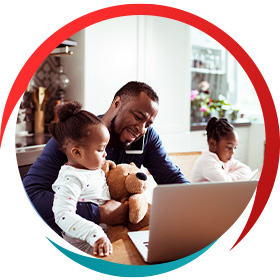 Air Conditioning Specialist
Mon – Fri 8:00am – 5:00pm
Sat – Emergency Service
Sun – Available

Call 844-256-6800 or fill out the form below to schedule an appointment.