Heat pumps are one of the more efficient heating systems on the market. These systems work by pumping heat either into the home from outside, or vice versa. There are two types of heat pumps: ground-source heat pumps, which pump hot air under the surface of the ground, and air-source heat pumps, which transfer hot air over refrigerant containers.
If your home or commercial property relies on a heat pump to control your indoor temperature, it's best to leave repairs to the professionals. Heat pumps are complex systems that require the skill of a trained technician. At Air Conditioning Specialist, Inc., we proudly offer a full range of heat pump services in Covington, Milledgeville, and throughout the surrounding areas. Our team is committed to providing you with the very best HVAC services and an unmatched level of customer care.
Need heat pump services in Covington, Milledgeville, or the surrounding areas? Call us at (844) 256-6800 to request a free quote today!
Heat Pump Services We Offer
Our technicians are trained in servicing all makes and models of heating and cooling equipment, including a variety of different heat pumps.
We offer a variety of heat pump services, including:
With more than 50 years of industry experience, we are well-versed in the business of home comfort. Our team utilizes state-of-the-art equipment and advanced, modern techniques in order to provide you with fast, reliable services and custom solutions that stand the test of time. If you're looking for a new heating system for your home, we can help you weigh the pros and cons of this option, offering honest, professional advice you can trust.
Comfort is the quality of life. At ACS, we've built a lasting reputation for providing the highest quality in HVAC services. Up-Front Pricing
Hate hidden fees? So do we! Our up front pricing means you get great deals on your HVAC service, without the hidden fees.

Specialized Services
At ACS, our technicians are certified in their craft. That means that your service is done right the first time.

Quick & Easy
Get quality service, fast! ACS is proud to offer emergency services for those times when you just can't wait.
If you're interested in new heat pump installation or need repairs on your existing unit, our team is ready to get the job done. We offer flat-rate pricing and free, upfront estimates so you're never caught off guard by the total cost of your service. Plus, we offer a number of maintenance plans to help you avoid costly breakdowns and ensure a long-lasting, efficient system for years to come.
Contact us to schedule your heat pump services today!

"They built trust with me– excellent follow through."

"Very professional and honest."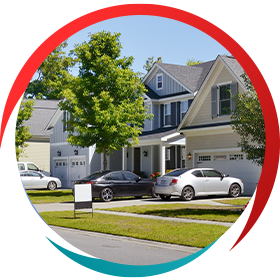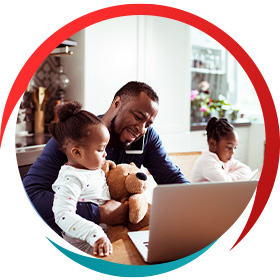 Air Conditioning Specialist
Mon – Fri 8:00am – 5:00pm
Sat – Emergency Service
Sun – Available

Call (844) 256-6800 or fill out the form below to schedule an appointment.