Comprehensive Repairs, Replacements, & Smart Thermostat Installation - Serving Covington, Milledgeville, & the Surrounding Areas
Your thermostat is an important element of your heating and cooling system. Without it, you wouldn't be able to control the temperature inside your home or business. Like any HVAC component, thermostats will eventually wear out with extended use. When this happens, it's time to call in the professionals for thermostat services in Covington, Milledgeville, or the surrounding areas.
At Air Conditioning Specialist, Inc., we offer a full range of thermostat services, including repairs, replacement, and new—including smart thermostat options—installation. If you need thermostat repairs or are ready to upgrade your entire system, give us a call! We're happy to assist you and provide answers to your questions.
Signs You Need Thermostat Repairs
Heaters and air conditioners are complex systems made up of numerous different interconnected parts. When your heater or air conditioner stops working as efficiently as it should (or altogether), you may think that there's a problem with the unit or system itself. In fact, the issue might simply be with the system's control mechanism. There are a few ways to tell if you need thermostat repairs.
Some common signs that there might be something wrong with your thermostat include:
Thermostat problems can be frustrating for any home or business owner. They can also be quite difficult to accurately diagnose. If you suspect you have a problem with your home thermostat, contact our team for an inspection. With more than 50 years of industry experience, we know how to quickly and accurately identify thermostat issues, as well as make the necessary repairs or replacement.
Comfort is the quality of life. At ACS, we've built a lasting reputation for providing the highest quality in HVAC services. Up-Front Pricing
Hate hidden fees? So do we! Our up front pricing means you get great deals on your HVAC service, without the hidden fees.

Specialized Services
At ACS, our technicians are certified in their craft. That means that your service is done right the first time.

Quick & Easy
Get quality service, fast! ACS is proud to offer emergency services for those times when you just can't wait.
New Thermostat Installation in Covington, Milledgeville, & Beyond
A simple way to upgrade your home is to have a new thermostat installed. Newer models, including smart thermostats, offer greater efficiency and comfort customization for both large and small spaces. At Air Conditioning Specialist, Inc., we're happy to help you take a look at your options and find the perfect solution for your home or business. We are committed to your comfort, which is why we offer top-quality thermostat services in Milledgeville and Covington, including new thermostat installation, at affordable rates.
Interested in new thermostat installation? Need repairs on your existing unit? Contact us today to find out how we can help!

"They built trust with me– excellent follow through."

"Very professional and honest."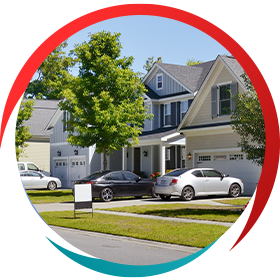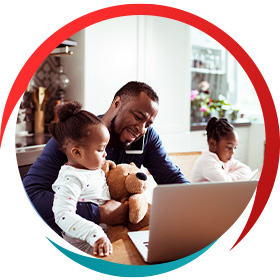 Air Conditioning Specialist
Mon – Fri 8:00am – 5:00pm
Sat – Emergency Service
Sun – Available

Call (844) 256-6800 or fill out the form below to schedule an appointment.