Air Filter Replacement & Maintenance in Covington, Milledgeville, & the Surrounding Areas
The air filter is an essential component of your home's air conditioning. Like any element of your HVAC system, the air filter is subject to routine wear and tear. Because it is designed to catch particles and stop them from building up on the unit's vital parts, the air filter can quickly become clogged and dirty. When not properly maintained, this can lead to various problems, such as an inefficient AC, higher energy bills, and poor indoor air quality.
If you need air filter services in Covington, Milledgeville, or the surrounding areas, including cleaning or replacement, our dedicated team is here to help. With more than 50 years in business, and as certified Carrier experts, we are held to the highest industry standards and we know how to help you get the most out of your home's HVAC systems and maximize your comfort all year long.
Call us at (844) 256-6800 to learn more about our range of cooling services, including air filter cleaning, replacement, and maintenance!
Why Changing Your Air Filter Is Important
Regularly changing your air filter can also impact respiratory wellness in your home. The air filter in your home should be changed about every two months to avoid an excess of dust and allergens building up on the filter. A dirty air filter can cause loads of allergens and nasty particles like mold to blow throughout your home. Dirty air filters will wreak havoc on indoor air quality, and prolonged exposure to allergens can make your repository system feel overworked for no reason.
Just like dirty air ducts, a dirty air filter can lead to uneven cooling or heating in homes, leading to your HVAC system working twice as hard to heat or cool your home, causing higher energy bills. So, save yourself the headache and consider scheduling professional air filter services.
Benefits of Regular Air Filter Services
As with most HVAC systems, routine maintenance is the best way to ensure a long-lasting, highly efficient air conditioner. One of the main aspects of AC maintenance is taking care of the air filter. There are many reasons to consider scheduling professional air filter services in Covington, Milledgeville, or any of the surrounding areas.
Some of the main benefits of regular air filter services include:
Air filter maintenance is a relatively low cost, minimal effort service that doesn't take too much time—yet the benefits are tremendous. You could enjoy a more efficient, longer-lasting AC system, meaning more cost savings in both the short and long-term. Not only will you likely see lowered energy bills, a longer-lasting unit will mean less costly repairs and replacements later on.
Comfort is the quality of life. At ACS, we've built a lasting reputation for providing the highest quality in HVAC services. Up-Front Pricing
Hate hidden fees? So do we! Our up front pricing means you get great deals on your HVAC service, without the hidden fees.

Specialized Services
At ACS, our technicians are certified in their craft. That means that your service is done right the first time.

Quick & Easy
Get quality service, fast! ACS is proud to offer emergency services for those times when you just can't wait.
Call the Experts at Air Conditioning Specialist, Inc.
Ready to schedule air filter services? Call our highly trained team today! We offer a number of maintenance plans that make the process easier than ever, as well as low, everyday pricing, flat-rates, and long-lasting solutions tailored to your home. We've been in business since 1967, offering a personal approach, outstanding customer care, and superior services to home and business owners throughout the area.
Schedule your air filter service with us today— fill out our online contact form to get started with a surprise-free upfront quote!

"They built trust with me– excellent follow through."

"Very professional and honest."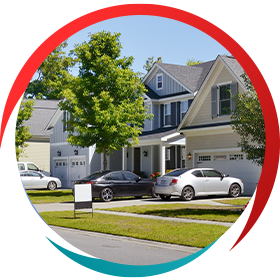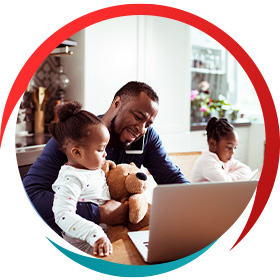 Air Conditioning Specialist
Mon – Fri 8:00am – 5:00pm
Sat – Emergency Service
Sun – Available

Call (844) 256-6800 or fill out the form below to schedule an appointment.