Milledgeville HVAC Services
Heating & Air Conditioning Services in Milledgeville, GA
Heating and cooling systems are critical to keeping your home comfortable, your loved ones healthy, and your life stress-free. When something goes wrong and your heating or air conditioning stops working, things can go from calm to frustrating in a hurry. Indoor temperatures can change in a hurry, and oftentimes they can reach uncomfortable levels in as little as an hour. When something goes wrong and you need a fast fix, there's no substitute for professional repair or installation services. That's why customers know they can turn to Air Conditioning Specialists for premium heating and air conditioning services in Milledgeville and the surrounding areas.
When you're looking for reliable, high-quality heating and cooling solutions, Air Conditioning Specialists holds ourselves to a higher standard. Whereas other contractors might claim they can fix your problem, nobody offers our superior combination of customer-focused service, flexibility, and creativity. Every service is carried out by a licensed and highly-trained technician who treats your home with the same care that they would demand from someone servicing their own home. And each comes equipped with the tools that allow them to accomplish this goal and parts that can fix nearly any routine issue right away. We're on-time, focused, and fast, and we're even available when you need us! You can reach out to us at any time and we will send someone to you as soon as possible so your wait for a fix is as short as possible.
Reach out to the team at the Air Conditioning Specialist today! Call 844-256-6800 to book your appointment.
Air Conditioning Specialist goes above and beyond to offer customers an experience they won't soon forget—in all the right ways. We know how stressful it can be to try and find a reliable heating and cooling contractor, particularly when you have so many choices. However, we go out of our way to stand out and give you confidence and peace of mind before, during, and after your visit. Our team members are friendly, and we make sure to address your needs while getting someone out to you as soon as we can. We provide you with honesty, integrity, and transparency from start to finish, and always consult you on what we find, what we recommend, and what we plan to do. Once we are finished, we stand by the work we do and we guarantee your satisfaction!
Here are a few great reasons to call Air Conditioning Specialist for your heating and cooling services:
Comfort is the quality of life. At ACS, we've built a lasting reputation for providing the highest quality in HVAC services. Up-Front Pricing
Hate hidden fees? So do we! Our up front pricing means you get great deals on your HVAC service, without the hidden fees.

Specialized Services
At ACS, our technicians are certified in their craft. That means that your service is done right the first time.

Quick & Easy
Get quality service, fast! ACS is proud to offer emergency services for those times when you just can't wait.
Here for You When You Need Us
When your home is mired in sweltering heat or stricken with shivering cold, the last thing you want to hear from a contractor is that they might be able to get someone out to you in three days' time. Who has that kind of time or patience to wait for a fix? Air Conditioning Specialist believes that part of being a trusted and valuable community business is being there for our customers when they need us, and that means being quick to address their needs. In addition to offering response times of as little as two hours, we also offer ready contact availability around the clock. Even if it's the middle of the night or over a weekend, you can reach out to us and we will work on sending someone to you as soon as we can.

"They built trust with me– excellent follow through."

"Very professional and honest."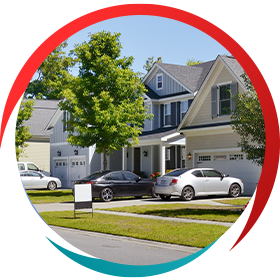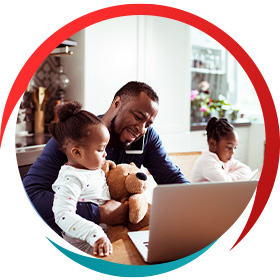 Air Conditioning Specialist
Mon – Fri 8:00am – 5:00pm
Sat – Emergency Service
Sun – Available

Call 844-256-6800 or fill out the form below to schedule an appointment.