Top-Quality Duct Cleaning, Repairs, & Installation in Covington, Milledgeville, & the Surrounding Areas
If you have a central heating or air conditioning system, your home relies on ductwork to move that warmed or cooled air from room to room. Like any element of your HVAC system, air ducts experience normal wear and tear the more they are used. Over time, they can become dirty and clogged with bacteria, dust, dirt, pet dander, and even mold. They can also wear out, leading to heating and air conditioning systems that are less efficient than they should be.
At Air Conditioning Specialist, Inc., we proudly offer a full range of air duct services in Covington, Milledgeville, and the surrounding areas. We are happy to come out to your home for a full energy assessment, which can help us determine whether your air ducts may need cleaning or replacement. With more than 50 years of industry experience and as certified Carrier experts, we are well-equipped to provide you with superior HVAC services at affordable rates.
Call us at (844) 256-6800 today to find out how we can help! Free quotes are available.
Air Duct Services We Offer
Our highly trained technicians are capable of handling all your air duct service needs. We have the experience and skills to quickly and correctly diagnose any issues, pinpoint the source of any problems, and get to work making the necessary repairs or replacements.
Our Covington air duct services include:
Clean, properly working air ducts are vital for maximum heating and cooling efficiency. Regular duct maintenance can also improve the indoor air quality of your home or business, as well as lead to longer-lasting ductwork and fewer issues later on. By trusting your air ducts to a professional, you can even see lowered energy bills and greater eco-friendliness thanks to a more efficient HVAC system.
Comfort is the quality of life. At ACS, we've built a lasting reputation for providing the highest quality in HVAC services. Up-Front Pricing
Hate hidden fees? So do we! Our up front pricing means you get great deals on your HVAC service, without the hidden fees.

Specialized Services
At ACS, our technicians are certified in their craft. That means that your service is done right the first time.

Quick & Easy
Get quality service, fast! ACS is proud to offer emergency services for those times when you just can't wait.
Committed to Your Complete Comfort
At Air Conditioning Specialist, Inc., we believe in taking care of our customers. We've built our business on dependability, trust, and top-quality HVAC services. We offer a number of financing options and flat-rate pricing so you can know what to expect with your service. We also offer several maintenance plans, emergency services, and same-day appointments designed to help you ensure that your air ducts are operating at peak efficiency.
Find out more about our air duct services when you contact us!

"They built trust with me– excellent follow through."

"Very professional and honest."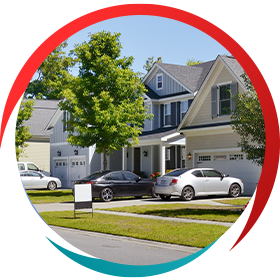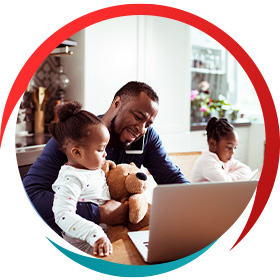 Air Conditioning Specialist
Mon – Fri 8:00am – 5:00pm
Sat – Emergency Service
Sun – Available

Call (844) 256-6800 or fill out the form below to schedule an appointment.