Service for Any Type of Furnace
At ACS, our seasoned technicians have decades of industry experience with both types of furnaces. We offer top-quality repair, replacement, and maintenance services for gas and electric furnaces to residential and commercial properties across Covington, Milledgeville, and neighboring areas.
Our team provides a variety of furnace services, including:
When to Repair vs. Replace Your Furnace
When running into issues with your furnace, you're faced with the decision to repair your current system or upgrade to something new. There are several warning signs indicating a need for a replacement. A repair should suffice if your furnace does not meet the criteria below.  
Call for a furnace replacement if you notice the following:
Your furnace is over 15 years old

– Most furnaces show signs of wear and tear after 10-15 years. Once your furnace hits the 15-year mark, you'll want to pay close attention to its performance. If your furnace continues to break down a year or less after its annual maintenance, it's time for a replacement. 

Your energy bills are increasing

– Energy bills are a direct reflection of your furnace performance. If your heating habits have remained consistent, but your energy bills are going up, it might be time to replace your furnace with a more efficient, updated model.

Your furnace emits carbon monoxide

– Carbon dioxide leaks are considered HVAC emergencies. If carbon monoxide is escaping from your furnace's combustion chamber, call a professional immediately for a system replacement.
Heat Pump or Furnace: Which is Right for Me?
Heat pumps and furnaces are both great heating options for residential and commercial spaces. However, one might be a better fit for you based on your budget, available installation space, climate, and timeline.
Evaluate the following factors when choosing your heating system. 
Cost

– Heat pumps generally have lower operating and installation costs than furnaces. However, heat pumps tend to require more maintenance, while furnaces typically only need quick filter changes and vacuuming. 

Size

– Heat pumps are a good option if space is limited. When mounted outside, heat pumps only require about two feet of clearance, with indoor heat pumps needing even less! Furnaces need a bit more surface area and make a good option if you have ample installation space. 

Performance

– If you live in a colder climate, a furnace may be your best option. Because heat pumps transfer heat rather than generate it, they are better at handling moderate climates. Meanwhile, a furnace's generative method makes them fit for more extreme temperatures.

Lifespan

– Furnaces tend to outlive heat pumps by upwards of five years. Heat pumps have an average lifespan of about 15 years when properly maintained. Meanwhile, furnaces can last upwards of 20 years with consistent maintenance.
Comfort is the quality of life. At ACS, we've built a lasting reputation for providing the highest quality in HVAC services. Up-Front Pricing
Hate hidden fees? So do we! Our up front pricing means you get great deals on your HVAC service, without the hidden fees.

Specialized Services
At ACS, our technicians are certified in their craft. That means that your service is done right the first time.

Quick & Easy
Get quality service, fast! ACS is proud to offer emergency services for those times when you just can't wait.
If you're interested in new heat pump installation or need repairs on your existing unit, our team is ready to get the job done. We offer flat-rate pricing and free, upfront estimates so you're never caught off guard by the total cost of your service. Plus, we offer a number of maintenance plans to help you avoid costly breakdowns and ensure a long-lasting, efficient system for years to come.
Contact us to schedule your heat pump services today!

"They built trust with me– excellent follow through."

"Very professional and honest."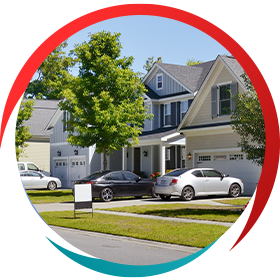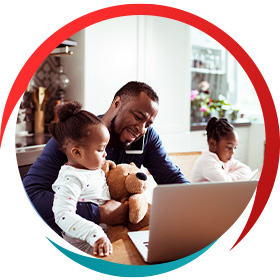 Air Conditioning Specialist
Mon – Fri 8:00am – 5:00pm
Sat – Emergency Service
Sun – Available

Call (844) 256-6800 or fill out the form below to schedule an appointment.