Expert On-Demand Heating Repairs & Installations - Serving Covington, Milledgeville, & the Surrounding Areas
Your heater is responsible for keeping your home warm throughout the colder months of the year. When your heating system stops working, it's not just a matter of comfort—it's also a matter of safety. At Air Conditioning Specialist, Inc., we proudly provide fast, efficient heating services in Covington, Milledgeville, and the surrounding areas. Whether you need new system installation, comprehensive repairs, complete system replacement, or even routine heating maintenance, you can rest assured that we'll get the job done in no time.
Your comfort is our number one priority, which is why we offer superior services, lasting solutions, and outstanding customer care from start to finish. We even provide emergency services and same-day appointments when you need us most – we are truly the on-demand service experts for all of your home comfort needs.
Service for Any Type of Heating System
With more than 50 years of industry experience under our belt, we're capable of carrying out all your heating needs. Our furnace repair technicians are trained in installation, repairing, and replacing all makes and models of heating equipment.
We offer top-quality service for the following types of heating systems:
If you're installing a new system in your home or business, our team is happy to help you take a look at the pros and cons of each type of heating system and can help you select the right solution for your space. In every instance, our Covington heater repair specialists are committed to helping you get the most out of your system.
Signs Your Heater Needs Repair or Replacement
Sometimes, it's obvious that there is a problem with your heater. If your heater seems to be running a lot but your home isn't getting any warmer, it's clear there is a problem. Other signs of a failing heating system are more subtle. How can you tell when it's time to call for heater repair or replacement?
Call For A Furnace Repair In Covington If You Notice The Following:
Higher energy bills. A drop in heater output may not always be easily noticeable, but if you notice that you are suddenly paying a significant amount more to heat your home, that spike in your bill may be an indication that your heater needs service.
Your heating system is more than 20 years old. Heating systems typically last around 15-25 years before they reach the end of their useful life cycle. If your system is old and needs frequent repairs, it may be more cost effective for you to replace the system.
Unusual noises or smells coming from the heater. If you notice a burning smell or unusual banging, rattling, or squealing noises, it is a likely sign that your heater needs replacement.
Your thermostat needs constant adjustment. If you are constantly adjusting the thermostat, but you can't seem to get air temperature regulated throughout your home, your heating system may be the culprit.
Your heater is running erratically (called short cycling). You need to have your heater repaired or replaced if it frequently turns on and off for short periods without regulating the temperature in your home. Short cycling signals a problem with the system's heat exchanger; when it overheats, it will shut the system down.
Comfort is the quality of life. At ACS, we've built a lasting reputation for providing the highest quality in HVAC services. Up-Front Pricing
Hate hidden fees? So do we! Our up front pricing means you get great deals on your HVAC service, without the hidden fees.

Specialized Services
At ACS, our technicians are certified in their craft. That means that your service is done right the first time.

Quick & Easy
Get quality service, fast! ACS is proud to offer emergency services for those times when you just can't wait.
Flat-Rate Pricing & Financing Options Available
Flat-Rate Pricing & Financing Options Available
No one can predict when their heater will stop working. Few people have the money on-hand to easily take care of an unexpected heating system repair service or replacement. At ACS, we understand that any HVAC problem can be stressful—that's why we offer low, flat-rate pricing and financing options (with approved credit) for new product installation. We also provide maintenance plans to keep your systems working longer. We make it our mission to save you time, money, and stress by offering the very best heating services around at affordable everyday rates.
Get a free quote when you call us at (844) 256-6800! We're happy to answer your questions and provide you with any needed furnace repairs in Covington, Milledgeville, and the surrounding areas.

"They built trust with me– excellent follow through."

"Very professional and honest."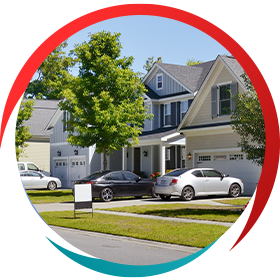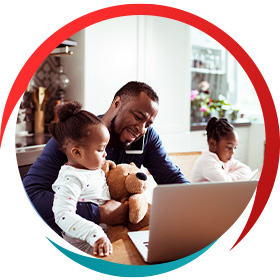 Air Conditioning Specialist
Mon – Fri 8:00am – 5:00pm
Sat – Emergency Service
Sun – Available

Call 844-256-6800 or fill out the form below to schedule an appointment.