AIR CONDITIONING REPAIRS & SERVICES
Air Conditioning Specialists
When you need air conditioning services in Covington, Milledgeville, or the surrounding areas, trust the pros at Air Conditioning Specialist, Inc. We have been serving the local area since 1967, offering top-quality workmanship and lasting solutions for homes and business of all sizes. Our technicians are capable of servicing all makes and models of AC equipment and we provide a number of financing options (with approved credit) and low, everyday rates so you never have to stress about your service. If you are looking for truly reliable air conditioning services in either central or north Georgia, look no further. Our team of experts have years of combined experience and know exactly what to do to get the job done right.
Find out how we can help you with your air conditioning needs! Call us at 844-256-6800 to schedule a free quote today.
Our Air Conditioning Services
Our comprehensive list of air conditioning services includes the following:
With more than 50 years in business, we are well-equipped to handle a full range of AC services in Covington, Milledgeville, and the surrounding areas. Our technicians utilize the latest, most advanced technology, are held to the highest standards in our industry and use cutting-edge techniques in order to provide you with superior services and custom solutions that last.
We can help you get the most out of your cooling system with our maintenance and service plans. Additionally, we're happy to take a look at your energy usage and help you find the most efficient air conditioning options to help you save money and the environment.
Comfort is the quality of life. At ACS, we've built a lasting reputation for providing the highest quality in HVAC services. Up-Front Pricing
Hate hidden fees? So do we! Our up front pricing means you get great deals on your HVAC service, without the hidden fees.

Specialized Services
At ACS, our technicians are certified in their craft. That means that your service is done right the first time.

Quick & Easy
Get quality service, fast! ACS is proud to offer emergency services for those times when you just can't wait.
We're There When You Need Us!
As part of our commitment to our customers, we are proud to offer fast response times. When you call us, we'll respond for same-day service so you never have to wait long for the crucial air conditioning repairs and services you need. Our dedicated specialists are happy to answer your questions and address your concerns. Our technicians arrive on time and work quickly and efficiently to return your home or business to the level of comfort you need.
For all air conditioning repairs and services, please contact us below or call us at (844) 256-6800 today!

"They built trust with me– excellent follow through."

"Very professional and honest."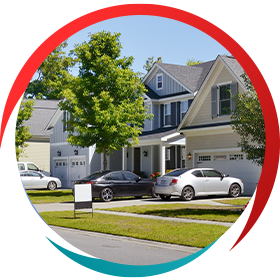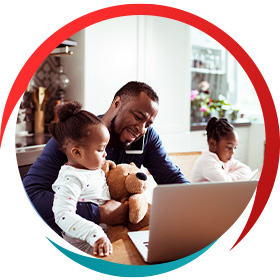 Air Conditioning Specialist
Mon – Fri 8:00am – 5:00pm
Sat – Emergency Service
Sun – Available

Call 844-256-6800 or fill out the form below to schedule an appointment.