Looking to Schedule a Service?
24/7 HVAC Services in Gray, GA
When it comes to keeping your home or business comfortable all year long, no one does it quite like Air Conditioning Specialist, Inc. As the most trusted name in HVAC, we have extensive experience servicing all makes and models of equipment, and can handle any repair, replacement, or maintenance service you may need. Equipped with state-of-the-art tools and technology, our technicians always get the job done right the first time around. 
We are proud to offer the following HVAC services in Gray:
As a locally owned and operated company, Air Conditioning Specialist, Inc. takes great pride in serving the members of our community by providing the most reliable and affordable heating and air conditioning services.
Choose Air Conditioning Specialist, Inc. and you'll never need another HVAC company again! Call 844-256-6800 to get started.
Comfort is the quality of life. At ACS, we've built a lasting reputation for providing the highest quality in HVAC services. Up-Front Pricing
Hate hidden fees? So do we! Our up front pricing means you get great deals on your HVAC service, without the hidden fees.

Specialized Services
At ACS, our technicians are certified in their craft. That means that your service is done right the first time.

Quick & Easy
Get quality service, fast! ACS is proud to offer emergency services for those times when you just can't wait.
While we all wish our air conditioners could last forever, the time will come when your system is no longer up to the task of keeping your home or business cool and comfortable. The key to avoiding a complete system breakdown at the worst possible time is to become aware of the signs that your system is on its way out the door and have it replaced before it gets a chance to do so. 
Signs that you need a new air conditioner include:
We understand that replacing your AC might seem like an overwhelming task, but our Gray AC team is known for making the installation process incredibly easy. As Carrier-certified techs, we have access to the latest and greatest cooling equipment and can select and install the perfect system for your property.
At Air Conditioning Specialist, Inc., there is no heater problem we cannot fix. Over the years, we have serviced countless systems and guarantee that we have a solution to whatever issue you might be experiencing.
Our Gray heating service pros can repair all types of heater problems, including:
If your heater isn't working properly, don't brush the issue under the rug until the last possible minute. Turn to our technicians to have the problem handled before your system requires very costly repairs or replacements.
How Often Should I Schedule HVAC Maintenance?
Routine maintenance is the key to a healthy, long-lasting HVAC system. From reducing the risk of repairs to maximizing your energy efficiency to improving your indoor air quality, HVAC maintenance makes all of the difference. To ensure your systems are taken care of, keep up with annual tune-ups. Have your heater tuned up in the fall and your AC tuned up in the spring to keep your home or business comfortable all year long.
At Air Conditioning Specialist, Inc., we are here to make sure your heating and air conditioning systems are in top shape. We have developed a comprehensive maintenance program that includes two maintenance service visits per year. Reach out to us today to learn more about how we can take care of your home or business.
Your Comfort Is Our Priority
Here at Air Conditioning Specialist, Inc., our team adheres to the highest standards in workmanship, professionalism, and customer care because you deserve the very best service. From minor repairs to major system overhauls, you can count on us to complete each service with the utmost care and urgency to ensure your home or business is as comfortable, safe, and efficient as possible. 
With Air Conditioning Specialist, Inc. on your side, you can expect:
Our team is so confident in our ability to get the job done perfectly that we back each of our services with a 100% satisfaction guarantee.
Suggested Reading:
For dependable HVAC services in Gray, please call (844) 256-6800. We look forward to serving you!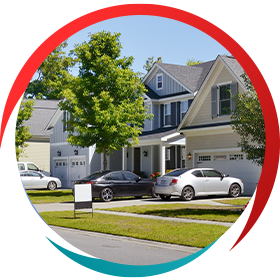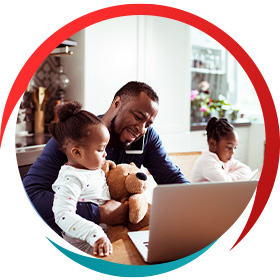 Air Conditioning Specialist
Mon – Fri 8:00am – 5:00pm
Sat – Emergency Service
Sun – Available

Call (844) 256-6800 or fill out the form below to schedule an appointment.