Your Trusted Heating, Ventilation, & AC Experts - Serving Covington, Milledgeville, & the Surrounding Areas

At Air Conditioning Specialist, we are committed to your complete comfort. Unlike other HVAC companies that are just looking for the next sale, we at ACS truly care about helping you get the most of your heating and cooling systems. We understand that dealing with an HVAC problem can be incredibly stressful, frustrating and may leave you worried about payment. That's why we do everything we can to provide quick, long-lasting heating and cooling solutions at affordable rates. We even offer a number of financing options (with approved credit) so you don't have to worry about a major system installation all at once. Most of all, we're committed to providing you with the caring, personalized service you deserve. When it comes to customer care, we are second to none!
Need heating or air conditioning services in Covington, Milledgeville, or the surrounding areas? Call our highly trained team at (844) 256-6800 to schedule a free, in-person quote!
Experience the Air Conditioning Specialist Difference
We believe that we're only as good as our team. Because of this, we employ some of the best technicians in the industry and the friendliest staff. Together, we work to provide you with the very best HVAC services in Covington, Milledgeville, and the surrounding areas, coupled with unparalleled customer care.
At Air Conditioning Specialist, our team:
We are happy to help you when you need heating system repairs, air conditioning installation, or any other home service. We have the experience, skills, tools, and training to help you find an efficient, effective HVAC solution for your home or business.
Comfort is the quality of life. At ACS, we've built a lasting reputation for providing the highest quality in HVAC services. Up-Front Pricing
Hate hidden fees? So do we! Our up front pricing means you get great deals on your HVAC service, without the hidden fees.

Specialized Services
At ACS, our technicians are certified in their craft. That means that your service is done right the first time.

Quick & Easy
Get quality service, fast! ACS is proud to offer emergency services for those times when you just can't wait.
Services You Can Trust. Prices You'll Love.
At Air Conditioning Specialist, we know that you can't always predict when an HVAC emergency will strike. Even if you're dealing with a non-emergency HVAC problem, you might be concerned about how much it's going to cost. We are proud to offer affordable prices, including flat-rates, free quotes, and financing options, all designed to make your next heating or cooling service less of a headache.
Give us a call at (844) 256-6800 to find out how we can help you keep your home or business comfortable all year 'round!

"They built trust with me– excellent follow through."

"They built trust with me– excellent follow through."

"They built trust with me– excellent follow through."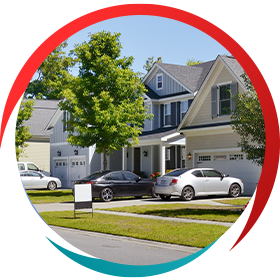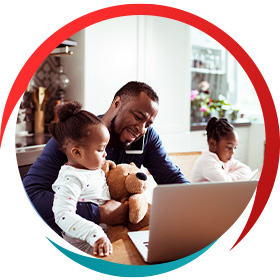 Air Conditioning Specialist
Mon – Fri 8:00am – 5:00pm
Sat – Emergency Service
Sun – Available

Call (844) 256-6800 or fill out the form below to schedule an appointment.