Comprehensive Residential, Commercial, and Multiunit Dryer Vent Cleaning in Covington, Milledgeville, and the Surrounding Areas
Dryers and washing machines cause an average of over 15,000 fires yearly, many of which result from dirty and clogged dryer vents. Home and business owners should have their dryer exhaust vents professionally inspected and cleaned at least once a year to mitigate fire risk and optimize system efficiency. Households with heavy dryer use, typically families with many kids or pets, should schedule professional dryer vent cleaning every six months. 
In addition to fire risk, mold growth is another significant health hazard caused by clogged dryers. The average full clothing load contains nearly a half-gallon of water. A properly-functioning dryer vent system will expel this water during the dry cycle. However, if there is a clog or leak in the system, moisture cannot pass through and will instead marinate in the vent and mix with excess lint. This mixture will then stick to the vent walls, worsening the blockage and increasing the risk of mold and mildew growth.
Dryer Vent Cleaning Services We Offer
ACS offers professional dryer vent cleaning services for residences and businesses in Covington, Milledgeville, and surrounding areas. Our highly trained technicians will thoroughly inspect your dryer system to ensure proper airflow and eliminate health hazards from your dryer vent line. As a result, home and business owners will reap various health and cost benefits, including faster dryer times, less damage to clothing, reduced energy usage, improved indoor air quality, less carbon monoxide risk, longer dryer life, and lower risk of dryer vent fires.
Call us at (844) 256-6800 today to schedule your dryer vent cleaning today! Free quotes are available.
Comfort is the quality of life. At ACS, we've built a lasting reputation for providing the highest quality in HVAC services. Up-Front Pricing
Hate hidden fees? So do we! Our up front pricing means you get great deals on your HVAC service, without the hidden fees.

Specialized Services
At ACS, our technicians are certified in their craft. That means that your service is done right the first time.

Quick & Easy
Get quality service, fast! ACS is proud to offer emergency services for those times when you just can't wait.
Committed to Your Complete Comfort
At Air Conditioning Specialist, Inc., we believe in taking care of our customers. We've built our business on dependability, trust, and top-quality HVAC services. We offer a number of financing options and flat-rate pricing so you can know what to expect with your service. We also offer several maintenance plans, emergency services, and same-day appointments designed to help you ensure that your air ducts are operating at peak efficiency.
Find out more about our air duct services when you contact us!

"They built trust with me– excellent follow through."

"Very professional and honest."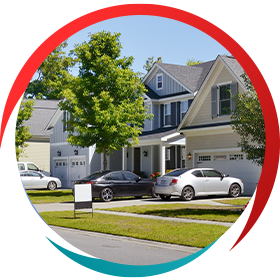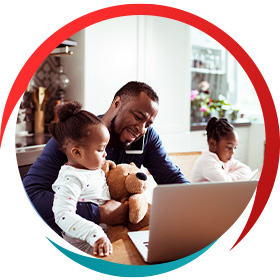 Air Conditioning Specialist
Mon – Fri 8:00am – 5:00pm
Sat – Emergency Service
Sun – Available

Call (844) 256-6800 or fill out the form below to schedule an appointment.