Looking to Schedule a Service?
Milledgeville Residential HVAC Maintenance
Call Us for Regular Upkeep & Tune-Up Services!
As a homeowner, going even a small amount of time without the use of your air conditioner during a sweltering summer day or your heater in the middle of winter is a frustrating and stressful experience. The last thing you want to deal with is a home that's brutally hot and humid or freezing cold due to an unexpected issue, and likewise these major repairs never seem to come at a convenient time for your schedule or your wallet. However, did you know there is a way to greatly reduce the chances of your system going belly-up when you least expect it while also improving your energy efficiency and heating or cooling capacity?
At Air Conditioning Specialist, Inc., we offer comprehensive maintenance services for heating and cooling systems in order to keep them running at their absolute best. With a regular maintenance and tune-up service, your system will run smoothly all year long, meaning dependable and stress-free use. A well-maintained HVAC system not only is considerably less likely to break down on you, but it's also one which will use much less energy than a system which isn't professionally serviced. With a much lower chance of expensive repairs plus reduced energy costs for heating cooling, maintenance can keep a lot of extra money in your pocket where it belongs. Plus you'll enjoy the peace of mind that comes from knowing your system will continue to last—even several additional years longer than it would otherwise!
Keep your HVAC equipment running as it should with a professional Covington HVAC maintenance and tune-up service from Air Conditioning Specialist, Inc.! Call us at (844) 256-6800 today.
Comfort is the quality of life. At ACS, we've built a lasting reputation for providing the highest quality in HVAC services. Up-Front Pricing
Hate hidden fees? So do we! Our up front pricing means you get great deals on your HVAC service, without the hidden fees.

Specialized Services
At ACS, our technicians are certified in their craft. That means that your service is done right the first time.

Quick & Easy
Get quality service, fast! ACS is proud to offer emergency services for those times when you just can't wait.
What's in a Maintenance Service?
Heating and air conditioning maintenance is a pretty simple service, but contains a number of small and yet extremely important upkeep tasks and checks which ensure everything is running as it should. Maintenance focuses on everything from minor parts to your most critical components, ensuring that moving parts are lubricated and free, connections are tight and secure, and airways are leak-free and clean. All of this combined ensures that your heater and air condition are both able to control the temperature in your home effectively and while using as little energy as possible.
Maintenance also includes a thorough system inspection. During your service, our Covington AC maintenance technician will look over many of your system's most important components in order to provide you with a comprehensive evaluation of your system's health. If they spot any issues which would be a sign of a serious problem developing, they'll let you know so you can either have it fixed right away or prepare for the repair in the near future.
Join Our Maintenance Plan!
ACS proudly offers a comprehensive residential maintenance plan for those who would like regular attention for their heating and cooling equipment! By joining this plan, you'll receive two maintenance service visits per year—one for your air conditioner to handle all ac repair needs and another in the spring and the other in the fall for your heater. You'll also receive a number of other benefits which include priority service, exclusive discounts, no overtime charges, and so much more!
To learn more about our maintenance plan or to schedule your Covington furnace maintenance service, pick up the phone and contact Air Conditioning Specialist, Inc. today!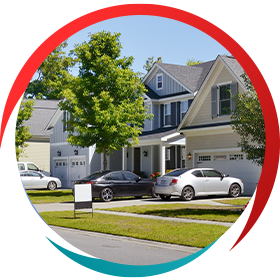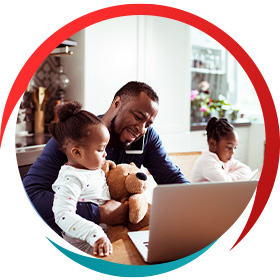 Air Conditioning Specialist
Mon – Fri 8:00am – 5:00pm
Sat – Emergency Service
Sun – Available

Call (844) 256-6800 or fill out the form below to schedule an appointment.