Looking to Schedule a Service?
Commercial HVAC Maintenance in Covington
Keeping Your Business's HVAC Equipment Running
As a business owner, you're probably keenly aware of just how important your HVAC equipment is. Your employees depend on it, your customers expect it, and your inventory or equipment may even require it to stay at a reasonable temperature while working. The last thing you want to worry about is an HVAC system breaking down on you, as it could lead to significant losses in productivity, time, and revenue in addition to the cost of having your system repaired. However, with regular professional maintenance services, you can keep your HVAC system running as it should and your business moving smoothly all year round!
At Air Conditioning Specialist, Inc., we offer high-quality maintenance services designed with our commercial and business customers in mind. We not only work with you and your schedule to get the service done when it's most convenient for your business, but always make sure our services are held to the highest standards of quality. With years of experience, each of our friendly technicians can offer you superior workmanship and customer service that are refined through years of helping businesses of all shapes and sizes. We service all types of heating and cooling equipment too: from small offices to large spaces like warehouses and commercial buildings, we make sure your heating and cooling system is ready to handle the long months of use ahead.
Keep your air conditioning and heating system working as it should in your business; schedule AC or furnace maintenance in Covington by calling Air Conditioning Specialist, Inc. at 844-256-6800 today.
Comfort is the quality of life. At ACS, we've built a lasting reputation for providing the highest quality in HVAC services. Up-Front Pricing
Hate hidden fees? So do we! Our up front pricing means you get great deals on your HVAC service, without the hidden fees.

Specialized Services
At ACS, our technicians are certified in their craft. That means that your service is done right the first time.

Quick & Easy
Get quality service, fast! ACS is proud to offer emergency services for those times when you just can't wait.
Maintenance Designed for Businesses
When you own your own business, you already have a ton on your plate. With so much to worry about already, the last thing you want to deal with is an issue with your heating and cooling system. Even general maintenance procedures can take a back seat to more pressing matters, and that could lead to further consequences down the line. At Air Conditioning Specialist, we can help you make sure your HVAC system gets the attention it needs with little to no action on your part.
Our maintenance services are premium quality and can provide upkeep and repair for any and all commercial cooling and heating systems. This includes air conditioners, boilers, chillers, furnaces, and so much more! Whatever type of system you have, we can take care of it and keep it running at its absolute best. When we're done, you'll enjoy improved heating and cooling, better energy efficiency, and reduced overhead costs, which make those profit margins a little bit more comfortable.
Join Our Maintenance Plan!
Our commercial maintenance plans are completely customized to your business's needs. We tailor our plans to include any and all HVAC units you have, including offices and businesses which have multiple HVAC systems for zone control or varying temperature needs. Our maintenance plan members also enjoy a number of other outstanding benefits, including discounts on repairs, priority service, and no additional charges for weekend or holiday services!
Let us take care of your business's HVAC equipment! Contact Air Conditioning Specialist, Inc. today for your heater or AC maintenance in Covington, GA.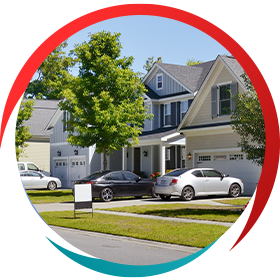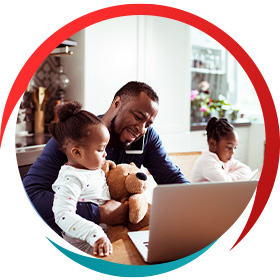 Air Conditioning Specialist
Mon – Fri 8:00am – 5:00pm
Sat – Emergency Service
Sun – Available

Call 844-256-6800 or fill out the form below to schedule an appointment.