Looking to Schedule a Service?
AC REPAIR IN MILLEDGEVILLE, GA
Heating Repair in Milledgeville
Having a functional heater is important to stay warm and cozy during the winter. If your heater is old or broken down, it will not be able to effectively heat your home or business. That is why Air Conditioning Specialist provides heater repair services to customers in Milledgeville. With more than 50 years of experience in the HVAC industry, our team will perform high-quality work so you can have peace of mind. Take a look at what our clients have to say about us, and see why we are Milledgeville's most trusted heating company!
Our heating services in Milledgeville include the following:
Comfort is the quality of life. At ACS, we've built a lasting reputation for providing the highest quality in HVAC services. Up-Front Pricing
Hate hidden fees? So do we! Our up front pricing means you get great deals on your HVAC service, without the hidden fees.

Specialized Services
At ACS, our technicians are certified in their craft. That means that your service is done right the first time.

Quick & Easy
Get quality service, fast! ACS is proud to offer emergency services for those times when you just can't wait.
When Should You Schedule A Repair?
Over time, the components in your heater may become corroded. When this happens, the system may shut down or fail to heat your home evenly, resulting in some rooms being warm while others are chilly. In order to heat your home or business efficiently during the winter, it is important to repair your system at the first sign of an issue. Ignoring problems will only make them worse, costing you more in the long run. That's why you need a professional team of Milledgeville heater repair technicians. At Air Conditioning Specialist, we can help you determine the cause of the breakdown and the best solution for the problem.
Common Causes Of Heater Problems Include:
Signs You Need Heating Repair
Are you not sure whether your heater needs immediate repair services?
Here are some signs that you can look out for:
If you notice any of the above signs, we highly suggest that you contact a heating professional to get the situation inspected and properly taken care of.
Benefits Of Heater Repair Services
If you notice high energy bills, strange noises, or unevenly distributed heat throughout your building, it is important to call our experienced Milledgeville heater repair technicians right away. We will work quickly to identify the problem and fix it so you can get your life back on track. With our heating service specialists, you can expect prompt, reliable, and friendly assistance.
By Repairing Your Heater, You Can Enjoy:
Milledgeville Heater Repair Services You Can Count On
If your home or business is experiencing heater problems, trust Air Conditioning Specialist to provide a cost-effective solution. As certified Carrier experts, we hold ourselves to the highest industry standards and work hard for our customers throughout northern Georgia. Our Milledgeville heater repair team takes pride in our work, and we never cut corners. From minor repairs to major projects, we will work quickly to repair your system to keep it running smoothly all winter long.
Don't let a broken or inefficient heater leave you uncomfortable.
Contact our team
today to learn how we can help with our expert Milledgeville heater repair services.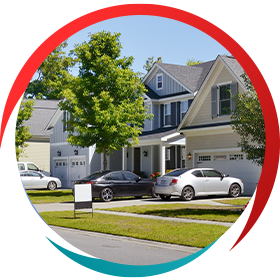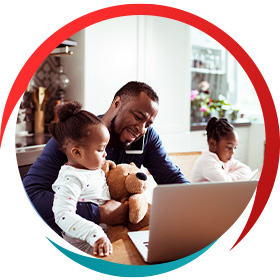 Air Conditioning Specialist
Mon – Fri 8:00am – 5:00pm
Sat – Emergency Service
Sun – Available

Call (844) 256-6800 or fill out the form below to schedule an appointment.