Looking to Schedule a Service?
AC REPAIR IN MILLEDGEVILLE, GA
Durable & Cost-Effective Air Conditioning in Milledgeville
Air Conditioning Specialist is built on the principles of hard work, honesty, and customer satisfaction. We are dedicated experts that hold ourselves to the highest industry standards and are truly committed to our clients across northern Georgia. If your air conditioner needs repairs, we can get the problem fixed in a timely manner. Our Milledgeville AC repair technicians will respect your time and property from beginning to end and will work hard to repair and replace faulty components to keep your system running smoothly.
If you are looking for AC repair services in Milledgeville that you can trust, you can count on our team of air conditioning experts to go above and beyond, and provide you with top-quality services. Take a look at our reviews page and see why we are Milledgeville's most trusted AC repair company!
Call our office today at
(844) 256-6800
to schedule a service for AC repair in Milledgeville, GA. We offer upfront and surprise-free pricing, emergency services, and same-day appointments!
Comfort is the quality of life. At ACS, we've built a lasting reputation for providing the highest quality in HVAC services. Up-Front Pricing
Hate hidden fees? So do we! Our up front pricing means you get great deals on your HVAC service, without the hidden fees.

Specialized Services
At ACS, our technicians are certified in their craft. That means that your service is done right the first time.

Quick & Easy
Get quality service, fast! ACS is proud to offer emergency services for those times when you just can't wait.
The Importance of Repairing Your Air Conditioner
Ignoring a problem with your air conditioner may lead to more expensive issues in the future. If you notice signs that your air conditioner is not working properly, it is important to seek professional assistance right away. We will inspect the system to determine the issues, and work diligently to leave your system fully functional.
Signs your air conditioner needs to be repaired include:
If your air conditioner rumbles while it runs, or it smells acrid when you turn it on, this may be a sign of a malfunction. Wiring insulation may become burnt, causing a foul odor. Furthermore, the belt may slip out of place, or the condenser may become worn down, causing poor airflow. The system will have to work harder to keep your home or business cool, which will drive up your energy bills.
Repairing your air conditioner can provide many benefits:
If your air conditioner is broken or is running inefficiently, our Milledgeville AC repair specialists will arrive promptly to fix the problems. We use the latest technology and equipment to repair and replace the necessary components. Furthermore, if your air conditioner has broken down completely or is leaking refrigerant, we have the skills to repair the problem in a timely manner.
The last thing you want on a hot summer day is your air conditioner to stop working. That's why our team here at Air Conditioning Specialist are available 24/7, to get your AC back up and running in no time! Are you wondering whether you need AC repair? There are some signs that you can look out for; if your AC is repaired at the right time, it can help you save time and money on costly replacements.
Here are some signs to look out for:
If you notice any of these problems, we highly suggest that you contact a professional as soon as possible to get the situation inspected, to avoid further damage and costly replacements.
Need Professional AC Repair in Milledgeville, GA? Call Our Team at (844) 256-6800 Today!
At Air Conditioning Specialist, no problem is too big or small for us to handle. If your air conditioner has broken down, or it needs to be repaired before the warm summer weather arrives, our Milledgeville AC repair technicians will get the job done right the first time. Your comfort is our goal.
We provide free quotes to all our customers.
Contact us
today to learn how we can help with all your Milledgeville AC repair needs!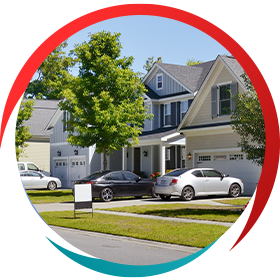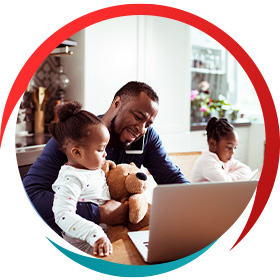 Air Conditioning Specialist
Mon – Fri 8:00am – 5:00pm
Sat – Emergency Service
Sun – Available

Call (844) 256-6800 or fill out the form below to schedule an appointment.